Company History
The name Swearingen has been associated with Real Estate since 1948. Fred J. Swearingen, Sr. started in the field in 1948, and in 1962 he and his oldest son Fred J. (Sonny) Swearingen Jr. formed the Swearingen Realty family firm. Ted L. Swearingen joined the company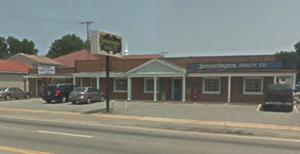 in 1979 as sales manager. Other family members have an interest in and have joined the company including, Blake Swearingen, Ted Swearingen, Jr., and Sandee Swearingen.
Swearingen Realty is actively engaged in all aspects of Real Estate marketing including residential sales, new construction, land development, commercial sales, rentals, property management, residential appraisals and title insurance.
The company has over a dozen Realtors and employees servicing the entire tri-city area. We have been listing and selling homes for 50 years throughout the area and are well qualified to handle your complete Real Estate needs.